MEDIPAL Group's Network
MEDICEO CORPORATION:
Hokkaido・Tohoku・Kanto・Koshinetsu・Chubu・Hokuriku・Kinki
EVERLTH Co., Ltd.:
Chugoku
ATOL CO., LTD.:
Kyushu・Okinawa
SHIKOKU YAKUGYO CO., LTD.(Affiliated company):
Shikoku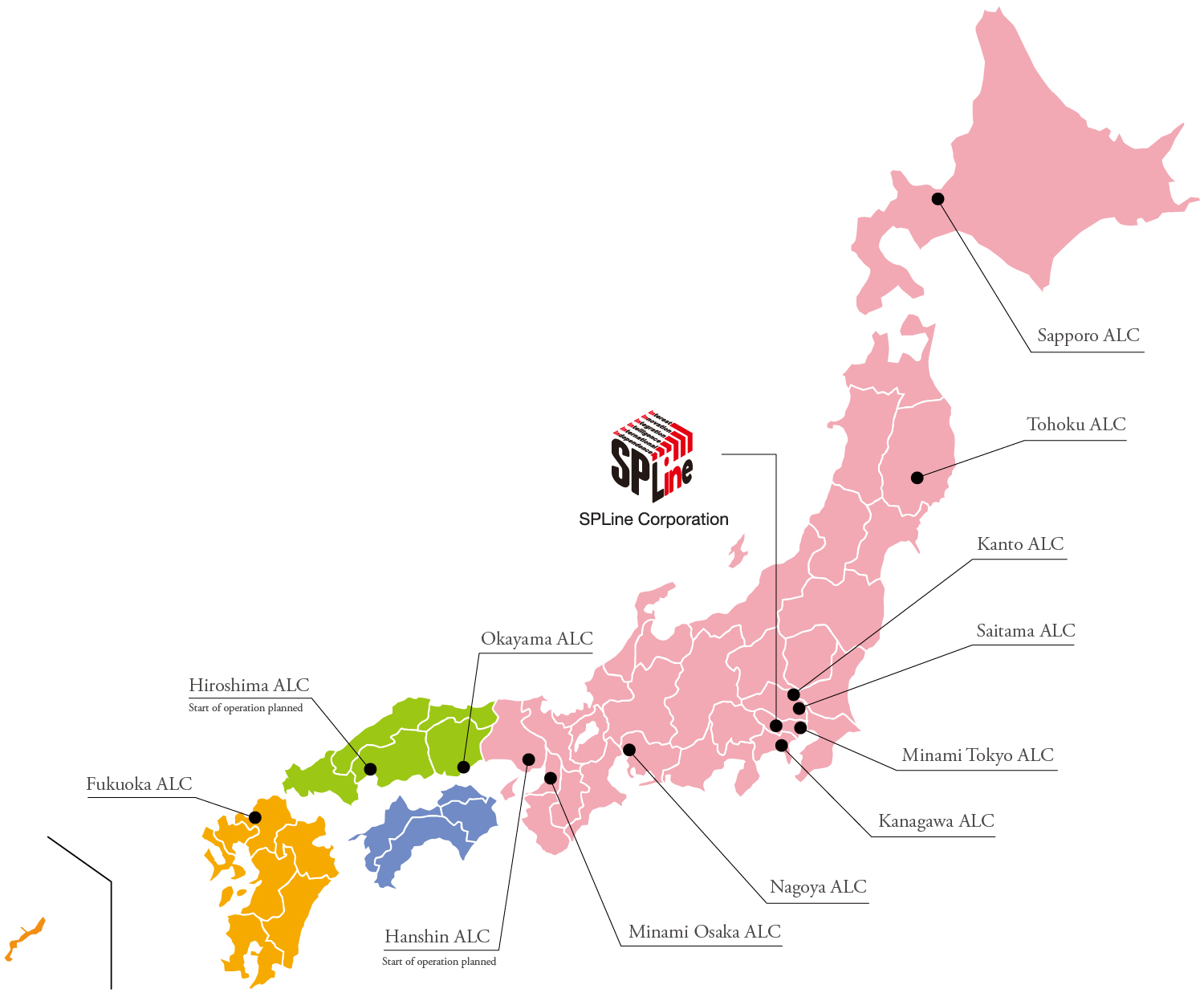 SPLine leverages the functions of the MEDIPAL Group to organize and manage a distribution system for specialty pharmaceuticals.

MEDIPAL Group Organization Chart
MEDIPAL HOLDINGS CORPORATION
(Holding Company)
Prescription Pharmaceutical Wholesale Business
SHIKOKU YAKUGYO CO., LTD.
Sinopharm Group Beijing Huahong Co., Ltd.
Beijing Tianxingpuxin Bio-med Sinopharm Holding Co., Ltd.
Cosmetics, Daily Necessities, and OTC Pharmaceutical Wholesale Business
Animal Health Products and Food Processing Raw Materials Wholesale Business
Related Business Companies
TOKIMO CO., LTD.
M.I.C., INC.
Trim Co., Ltd.
MEDIE Co., Ltd.
Butsuryu 24, Inc.
EVERLTH ODS Co., Ltd.
class A Network Co., Ltd.
PRESUSCUBE Corporation
MVC CO., LTD.
HABA CREATION Co., Ltd.
OrphanPacific, Inc.
KURAYA (USA) CORPORATION