REECO® – Cold reserving box for pharmaceutical products –
REECO® is a cold reserving box to maintain the specified temperature ranges stably.
Latent heat storage material "PATTHERMO®" prevents overcooling and maintains a stable temperature zone.
They are useful for transporting products in-hospital, between medical institutions and in-home care or at the time of disaster.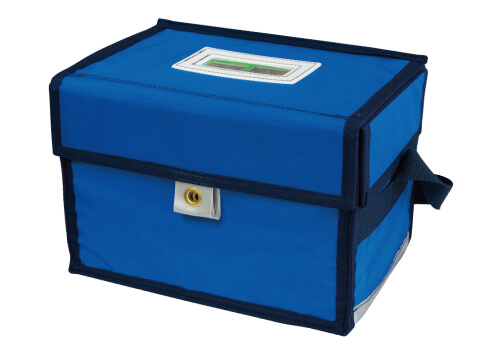 Logair – Temperature Data Loggers –
Our original temperature data logger monitors, records and stores data. It allows reliable transfer of pharmaceutical products, foods and etc. which are sensitive to temperature.
The data logger equipped with 2 modes, deluxe mode and standard mode which can be switched at any time.
The deluxe mode will connect to APP for smartphone and send an e-mail notification when irregular events happened.
You can timely check the temperature data chart and the location with your smartphone that secure traceability.
The standard mode facilitates a LCD screen on which you can check temperature changes during transportation immediately.
When you need to store the data, just connect the logger with PC for data extract, storage and processing.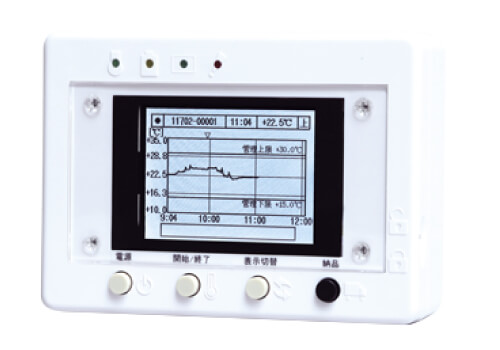 Send temperature and location information to the server via smartphone. You can check collected information through computer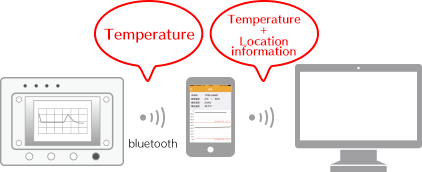 E-mail notification arrives to the administrator immediately when it detects deviations from the set temperature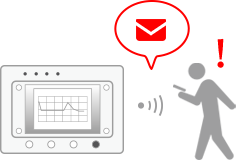 You can easily graph data by using dedicated PC software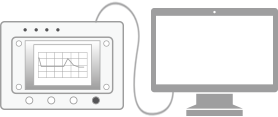 Various functions of realize
safe and secure transportation of pharmaceuticals.